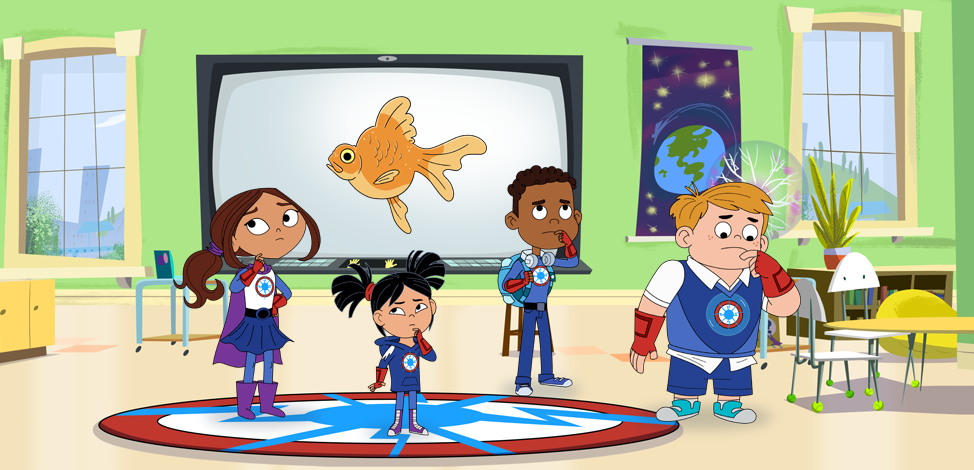 Operation Investigation Spotlight
¡Hola young heroes!
Do you like to play games with your family? Me too! Our Hero Elementary game Operation Investigation is made just for that! You and your family can help Sparks' Crew find the perfect sidekick for Fur Blur! With the help of a grownup and using your Superpowers of Science, you'll need to find an animal with all the right traits! Gather information about the animals, are they fast or slow? Are they awake in the day or the night? Finding out will help you find the right super sidekick! 
You can even add your own animals to the game by taking a picture of an animal that's in your home or right outside your window. You can even take a picture of an animal from your favorite book! Then you can record information about that animal's traits. Next time you play the game, you might see the animal you added! 
With the help of a grown up, you can download Operation Investigation from the Apple App Store, or the Google Play store. Just search for "Hero Elementary". Sparks' Crew and I can't wait for you to join our Operation Investigation mission, ¡vamos!