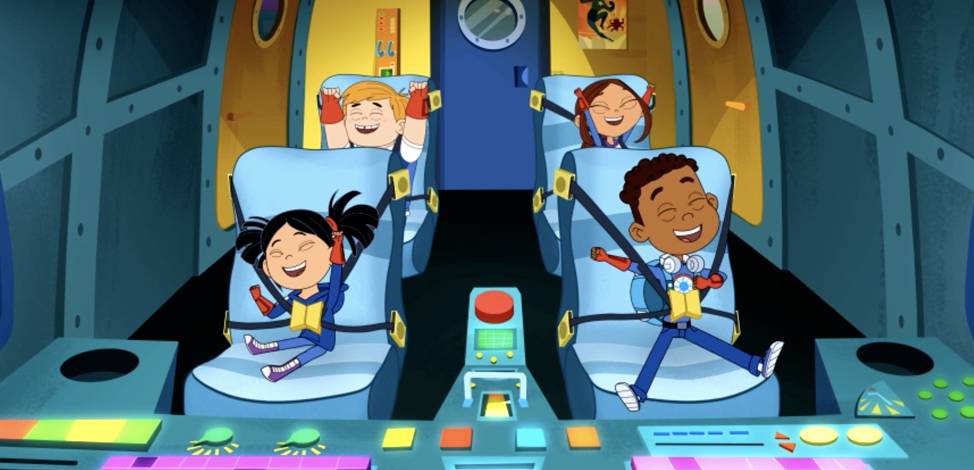 A Summer Adventure That Is Out of This World!
¡Buenos Días Young Hero!
When you hear the word SUMMER, what do you think of? 
Maybe you think of trips going to the beach to build sand castles? Or trips to the community playground to swing on the swings? Grabbing ice cream with your friends? 
Well, it's Summer in Citytown. And since my students love hero training so much we even do hero training in the summertime! 
And today is an extra special summer day, because Sparks' Crew has a hero mission, a hero mission unlike any other…on this summer day, Sparks' Crew is going to….THE MOON!  From earth, it appears that half the moon is missing! But Sparks' Crew is determined to figure out what happened to the missing piece of the moon. Do you think my students can solve this problem? Well, Who's the Crew Who Knows What to Do? That's right, it's Sparks' Crew to the rescue! And Fur Blur will be joining their mission too!
But how will Sparks' Crew get to the moon? With the help of Dr. Inventorman and his solar powered spaceship of course.  Dr. Inventorman invented the fastest solar powered spaceship yet – it can take Sparks' Crew to the moon and back by lunchtime. And good thing too, because we're having Macaroni N' Cauliflower Cheese for lunch. Mmm, MMM. Sí, Sparks' Crew taking a trip to the moon should be an exciting hero mission….one that is out of this world. 
What kind of Hero Mission can you do today? BEUNO!
So: is everyone ready to have the best summer day ever? Don't forget sunscreen….VAMOS!